Close Article
Blast from the Past!!!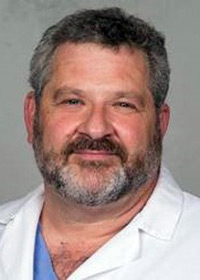 Aron Wahrman, MD, MBA
Forgotten Fascicles
(Occasional notes from an unapologetic bibliophile and indulged husband)
By Aron Wahrman, MD, MBA
A Surgeon of Many Talents and Eponyms
Most of us are familiar with the medical publisher WB Saunders and their many "Clinics" series covering almost all the specialties (Surgical Clinics , Clinics in Orthopedic Surgery, Medical Clinics ...Clinics in Plastic Surgery, Hand Clinics, ….Pediatrics, etc, etc). When these wonderful quarterly journals arrive they almost announce their long-recognized importance by being appropriately bound in hardcover. Each issue was typically devoted to a particular topic, but if you looked at the earlier "Clinics", especially in Surgery, each issue came out of a particular city, with contributors writing on a variety of topics. The genesis of "Clinics" is quite fascinating and was propulsed by the wide and singular talents and innovation of one man, whom no less than William Mayo called "the surgical genius of our generation'.
John Benjamin (JB) Murphy (1857-1916) was a first generation American (his parents fled the Great Famine in Ireland). He graduated from Rush Medical College in 1879 and served as a house officer at Cook County Hospital. He also studied in Europe with Theodore Billroth and others. On his return to Chicago, he quickly developed an outstanding reputation ad thriving practice as an abdominal surgeon, variously holding appointments at Rush, Northwestern, Cook County, and the Graduate School of Medicine. He was also Surgeon in Chief at Mercy Hospital, a key Northwestern affiliate. It was there that he started a series of so-called "wet clinics" where he would operate and lecture to students, house staff and attendings from around the country and the world. In 1912 these started to be transcribed, and they were then printed and bound in book form by Saunders as "The Surgical Clinics of John B Murphy, MD, at Mercy Hospital, Chicago" over the ensuing four years. This is the direct ancestor of the Clinics series we know today.
Volume 1, Number 1, dated February 1912, covered 19 clinics ranging from breast and pelvic surgery to skin cancer and duodenal ulcer. Notably, two clinics from that first volume are entitled "Nerve Anastamosis". The first case, which has some rudimentary illustrations shown here, describes an operation on a laborer who sustained a laceration to the antecubital region over two years previous, with intervening explorations and unsuccessful restoration by other surgeons of the three major nerves. In a conversational tone, Murphy describes his exploration and surgery in a very engaging way, citing the neuromata and calling the refreshed margin of cut nerve and fasciculi "brush ends". He discounts the length of time from injury and resultant muscular atrophy, feeling that success is dependent on proper nerve preparation and tension-free repair- in this case he even repairs an ulnar nerve with a 2.5 inch gap. He remarks at the end of this case, " If it were not for the months we have to wait for regeneration to take place, nerve work would be satisfactory; but both the patient and the surgeon become impatient." The second case involved a musculospiral (his favored term for radial) nerve repair three months after an automobile accident, with associated open fractures as well. There is no follow up discussion in either case, nor indication of the suture type, splintage or therapy thereafter, though my own search continues.
Murphy is better known for the Murphy Button for intestinal anastomosis, as well as his eponymous work on early appendectomy, cholecystectomy and therapeutic pneumothorax for TB. Later in that year of 1912, in October, Murphy would be called upon to attend Theodore Roosevelt after an assassination attempt in Milwaukee. He wisely recommended not operating. He would also be one of the cofounders of the American College of Surgeons, and an ornate auditorium built in his memory in 1926 was long part of their headquarters. He served as president of the AMA and to this day, a public school in Chicago also bears his name. A fellow Chicagoan, neurosurgeon Dr Loyal Davis, Chair of Surgery at Northwestern (and Nancy Reagan's step-father) penned a biography subtitled
"Stormy Petrel of Surgery"
(Putnam, New York, 1938). A petrel is a sea bird that sailors would view as an omen of storms, and the term came to signify someone who caused trouble or strife. In his own time, Murphy was controversial for his opinions and innovations; no doubt this may have also been tinged with jealousy of his surgical range, international fame, and considerable financial success and flamboyance. In fact, a more recent biography is titled,
Lord of the Knife: J.B. Murphy, Millionaire Surgeon: His Life in Pictures
(Suzanne O'Regan, Palmer Publ, Amherst, 1986) Tellingly and belatedly he was admitted to the American Surgical Association after his death, having been apparently shunned while alive. A final posthumous acknowledgement of his contributions as clinician, pedagogue and citizen.
A vellum house officer diploma from Cook County Hospital c 1905. Murphys signature is below that of Nicholas Senn. Murphy's bookplate in his copy of J Grieg Smith MD,
Abdominal Surgery
(1887). ( All items except the photos of Murphy and the clinic amphitheatre are from the collection of the author).
Please submit your throwback bests to be seen in a future issue to
admin@peripheralnerve.org
!