Gregory Borschel, MD
Dear ASPN Members and Colleagues:
As we continue to brave the current stages of the COVID-19 pandemic, I am sure that we are all eager to regroup and see other "for real" again very soon. We will have that chance in Carlsbad, California, in a brief six months. Located in sunny San Diego County, Carslbad is home to Legoland, IT, medical device manufacturing and golf equipment manufacturing. Looking forward to seeing everyone there!
@nervenerds ASPN Social Media Presence
Already up to 1000 global online followers after only a few short months! Thank you to committee chairs Kevin Zuo (Toronto) and José Telich (México City) and the Tech Committee members for their efforts in rolling out ASPN's first active online social media presence. Starting March 22, 2021, the Tech Committee has produced content including research highlights, new member highlights, interviews, podcasts, artistic images, and more. Check it out
@nervenerds
on Instagram!
Launch of New Award at ASPN
Under the leadership of Ida Fox, the Executive Council has decided to offer a brand new award at ASPN. The leadership of the ASPN is excited to announce the formation of the Society's Distinguished Service Award! This award was developed to honor an ASPN member who has made exemplary contributions and service to the ASPN and to the field of nerve science. The inaugural ASPN Distinguished Service Award will be presented during the 2022 Annual Meeting in Carlsbad, California next January, and will include special recognition from the recipient's friends and peers within the Society.
Nerve Night at PSRC Pentathlon: June 2021
In a panel organized by ASPN members Alison Snyder-Warwick, Amy Moore, and Ted Kung on June 8, 2021, ASPN members Susan Mackinnon, Michael Neumeister and Paul Cederna, and also Nick Vedder gave lectures highlighting vignettes from their life journeys, including tales of "Triumph and Defeat." Those lectures are available to registrations through the PSRC. Please
inquire for access
if you did not register!
Best,
Greg
---
Sami Tuffaha, MD
This month, we interview
Sami Tuffaha, MD
, senior author of, "Defining the relative impact of muscle versus Schwann cell denervation on functional recovery after delayed nerve repair", by Karim Sarhane, Benjamin Slavin, Nicholas Hricz, Harsha Malapati, Yi-Nan Guo, Michael Grzelak , Irene Aran Chang, Heather Shappell, Nicholas von Guionneau, Alison Wong, RuifaMi, Ahmet Höke, and Sami Tuffaha. The article was published in the May issue of
Experimental Neurology
.
Defining the relative impact of muscle versus Schwann cell denervation on functional recovery after delayed nerve repair
Read Full Article
---
Welcome new recruits!!!!
Kirsty Usher Boyd, MD
Kirsty Usher Boyd completed medical school at Queen's University in 2004 and Plastic Surgery Residency at Western University in 2009. She then went on to do fellowship training in Microsurgery at the University of Ottawa, Aesthetic and Reconstructive Breast Surgery at the University of Toronto, and Hand/Microsurgery/Peripheral Nerve at Washington University in St. Louis, Missouri.

Kirsty started on staff at the Ottawa Hospital in 2011. She is the Co-Founder of the Peripheral Nerve Trauma Clinic, the Program Director of the Residency Training Program in Plastic Surgery at the University of Ottawa, the President of the Group for the Advancement of Microsurgery (GAM) Canada and Director of the Board for the Canadian Society of Plastic Surgeons. Her clinic practice and research focus on complex nerve reconstruction.
Charlotte Jaloux, MD
Charlotte Jaloux is a plastic hand surgeon particularly interested in peripheral nerve and pediatric hand surgery. She is currently completing a PhD in Neurosciences at the Institute of Neurophysiopathology in Marseille, on the use of olfactory stem cells for peripheral nerve regeneration. Dr. Jaloux is an Assistant Professor in the Department of Hand Surgery, Plastic and reconstructive surgery of the limbs - La Timone University Hospital, Marseille, France.
Mahmoud Elsayed Gouda Mohamed, MD
My name is Mahmoud Elsayed Gouda Mohamed, MD. I have been an associate lecturer of Plastic and Reconstructive Surgery, Zagazig University since 2016, after finishing my surgical residency. My department is considered a leading center for Peripheral Nerve and Brachial plexus and Microsurgery in Egypt. I had the opportunity to be an observing fellow of peripheral nerve surgery with Dr Susan Mackinnon and all the stuff members in plastic and Reconstructive Surgery and Orthopedic Surgery in Washington University School of Medicine, St.Louis in late 2019 and early 2020 for 6 months. I am interested in brachial plexus surgery, nerve transfers, supercharge and electriodiagnostic studies. I hope that to empower our knowledge and practice through collaboration and learning from ASPN members. I am looking forward to see you in ASPN2022 and I invite you all to visit Egypt
Elisabeth Russe, MD
My name is Elisabeth Russe and I live, work and teach at St. John´s Hospital, Paracelsus Medical University, in Salzburg, Austria. I am a Fellow of the European Board of Plastic, Reconstructive and Aesthetic Surgery and specialized on Microsurgery and Peripheral Nerve Surgery, especially Migraine surgery. Following my grandfather Paul Wilflingseder, the founder and chief of the first Plastic Surgery department in the German speaking region in Innsbruck and my mother Katharina Russe-Wilflingseder I am a 3rd generation Plastic Surgeon.
Mana Saffari, PhD
Dr. Mana Saffari is a PhD Candidate at the Radboud University Medical Center in the Netherlands and investigates the role of angiogenesis and stem cells in enhancing nerve allograft outcomes. After graduating from Medical School and Neuroscience, she started her research fellowship at the Mayo Clinic as part of her PhD. Under great mentorship, she has developed her passion for (basic science) research, education and nerve surgery. She is also a proud member of the ASPN Social Media Committee. After obtaining her PhD Degree, Mana aspires to become a Plastic Surgeon and will continue her journey of becoming a Surgeon-Scientist.
Junichi Sayanagi, MD
My name is Junichi Sayanagi. I graduated from the Faculty of Medicine, Yamaguchi University, Japan, and completed orthopedic residency at the Department of Orthopedic Surgery, Osaka University Graduate School of Medicine, Japan and a research fellowship in peripheral nerve regeneration at the Division of Plastic and Reconstructive Surgery, Washington University in St. Louis. I am currently Chief Physician of the Department of Orthopedic Surgery, Hoshigaoka Medical Center, Japan. My clinical and research interests are peripheral nerve surgery, hand surgery and developing innovative techniques for improving peripheral nerve regeneration.
---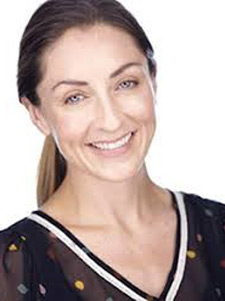 Vanessa Simmons, MD
By Dr. Vanessa Sammons MD (Neurosurgeon and Peripheral Nerve Surgeon)
The median and Ulnar nerves have several common anatomical variants:
Bifurcation of the median nerve proximal to the transverse carpal ligament is a relatively common anatomical variation present in 1% to 3.3%.
The Martin-Gruber Anastomosis occurs in the forearm and is described as the proximal extension of the median nerve to the ulnar nerve distally. It is most often efferent. It is commonly unilateral and on the right. The prevalence is 19.5%.
Read Full Article
---
Coding Corner
Noah Raizman, MD
by Noah Raizman
It has been six month since the 2021 CPT E&M updates went into practice. There remains widespread concern about the lack of clarity provided by the CPT Editorial Panel and CMS on many of the basic definitions that are used in the Medical Decision Making (MDM) charts to establish code levels for outpatient visits. By now, every practitioner should be intimately familiar with the MDM charts in CPT 2021.
While the requirement for detailed or comprehensive histories and physical exams has been eliminated, lowering our documentation burden for often unnecessary and duplicative information, using MDM as the basis for code levels poses its own challenges. As always, a medically appropriate history and physical exam is necessary, and good practice.
Read Full Article
---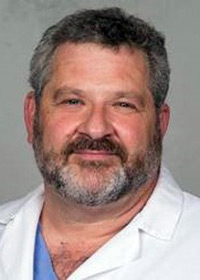 Aron Wahrman, MD, MBA
Forgotten Fascicles
(Occasional notes from an unapologetic bibliophile and indulged husband)
By Aron Wahrman, MD, MBA
Leon Fleisher (1928-2020); From Catastrophe to Renaissance
Leon Fleisher passed away in 2020 just after his 92nd birthday. The trajectory of his life needed over nine decades to accommodate his professional and personal accomplishments as well as the considerable tribulations that might have felled a lesser person.
In the first half of the 20th century, names like Vladimir Horowitz, Artur Rubinstein, and Rudolf Serkin, among others, typified the world of classical piano. These were men of Eastern European birth, many of whom would find haven in the USA with the rise of Nazi Germany. Fleisher belonged to a newer group- the younger and mostly America-born virtuosi who could hold their own, if not supplant, the old guard. Indeed, at the age of 10 he was selected for study with Artur Schnabel, and this alone gave him a pedagogic lineage that stretched directly back to Beethoven. His Carnegie Hall debut was at age 16.
Read Full Article
---
Stephen Kemp, MD
They took the money and ran with it! Highlighting previous ASPN/PSF grant winners and what they did with their awards. This month's feature highlights the work of Stephen Kemp at the University of Michigan.
Please summarize your project funded by the PSF/ASPN combined grant? What year did your receive this award?

I received the 2020 PSF/ASPN Combined Grant entitled, "Fat grafting to enhance nerve regeneration after delayed nerve repair". Over the past decade, several studies investigated enhanced nerve regeneration after a delayed repair by either supplementing Schwann Cells (SCs) or providing exogenous trophic factors. It has been shown that multipotent adipose-derived stem cells (ASCs) benefit nerve regeneration due to their ease of harvest, ability to secrete neurotrophic factors, and to differentiate into SC phenotypes. However, purified ASCs are classified as manufactured drugs by the FDA, and their clinical application is highly regulated. This constraint may be avoided by employment of autologous unpurified fat grafts, whose native ASCs may benefit nerve regeneration without regulatory burdens.
Read Full Article
---
Upcoming meetings around the globe
---
Penny for your thoughts?
Thank you to everyone who responded to the "Penny for your thoughts" in issue 8. Results are depicted in the graphs below. Shout out to the ASPN Social Media Committee who run the ASPN Instagram page! ASPN has over 1,200 Instagram followers! Please follow ASPN at
@nervenerds
and if you would like to get involved with the social media team, send an email to
admin@peripheralnerve.org
.
Now for the next figurative penny...
Aside from the "burner" or "stinger" what are the most common nerve injuries in athletes?

Median nerve
Brachial plexus
Peroneal nerve
Axillary nerve

Have you ever treated a nerve injury in an Olympic athlete—active or retired?

yes
no
---
Introducing our newest column to highlight the creative expressions of our membership...
Please send us your non-clinical artistic endeavors—visual, text, audio… anything! Nerve not necessary here—we want to highlight our very talented members!.
Artist: Erica Lee, M.S.
M.D. Candidate, Class of 2022
Johns Hopkins School of Medicine
---
Show me the money... research money!
Do you have great ideas? Do you love science? Well, then get your projects funded!!! Translate your ideas to projects! Create data to help us all! The ASPN Grants Committee has compiled valuable information to help fund your nerve-related science... follow the link to learn more! #scienceiscool
See the ASPN list of peripheral nerve funding sources!
---
I know you!
Here they are... your fearless 2021 ASPN Executive Council
---