Close Article
Blast from the Past!!!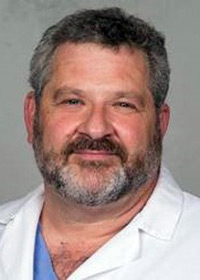 Aron Wahrman, MD, MBA
Forgotten Fascicles
(Occasional notes from an unapologetic bibliophile and indulged husband)
By Aron Wahrman, MD, MBA
Leon Fleisher (1928-2020); From Catastrophe to Renaissance
Leon Fleisher passed away in 2020 just after his 92nd birthday. The trajectory of his life needed over nine decades to accommodate his professional and personal accomplishments as well as the considerable tribulations that might have felled a lesser person.
In the first half of the 20th century, names like Vladimir Horowitz, Artur Rubinstein, and Rudolf Serkin, among others, typified the world of classical piano. These were men of Eastern European birth, many of whom would find haven in the USA with the rise of Nazi Germany. Fleisher belonged to a newer group- the younger and mostly America-born virtuosi who could hold their own, if not supplant, the old guard. Indeed, at the age of 10 he was selected for study with Artur Schnabel, and this alone gave him a pedagogic lineage that stretched directly back to Beethoven. His Carnegie Hall debut was at age 16. His cohort included other prodigies such as William Kapell, Julius Katchen, Gary Graffman, and Eugene Istomin. But a cloud seemed to loom over many of them. Kapell would perish in a plane crash returning from a tour of Australia in 1953; Katchen died of cancer at the age of 44 (interestingly his last recorded performance was of Manuel de Falla's Ritual Fire Dance for the Rolling Stones' Rock and Roll Circus in 1968). Both Graffman and Fleisher at the peak of their recording and concert careers, started having issues with their right hands.
I will focus on Fleisher. His 2010 book
"My Nine Lives- A Memoir of Many Careers in Music"
, is an honest and harrowing account of the ordeal that began with persistent flexion and spasm of his right 4th and 5th fingers and the odyssey that ensued to find a diagnosis and treatment for this ailment. The chapter describing its onset in 1965 is aptly titled "Catastrophe". It is very much a tale of emotional and professional survival - of descent from sought-after international musician to the bare practicality of working to feed one's family. The book is interspersed with five "Master Class" chapters- erudite but accessible commentaries upon particular musical works and their significance to the author. One of which, predictably, is Maurice Ravel's Piano Concerto for the Left Hand. Fleisher expounds upon the different melodic and mechanical roles/challenges of the left and right hands in the bimanual repertoire and then makes the keen observation that there has been no repertoire for the right hand alone. In fact, the Ravel concerto was commissioned for Paul Wittgenstein, brother of the philosopher Ludwig. Paul lost his right hand in combat during WW1; even famous musicians were not exempt from military service back then. There is additional left-handed repertoire that had been written over the years, some specifically in homage to Fleisher.
Fortunately, Fleisher's brilliance was also matched by his resourcefulness. As well as mastering the left-handed repertoire as a performer, he built additional stellar careers as a conductor and teacher, the latter at institutions such as Curtis, Tanglewood (where I once had the honor of meeting him) and his home base, Baltimore's Peabody Institute. After many years of searching for diagnostic answers (both physical and psychological- a frustrating series of negative tests and "rule-outs") fortuitously, a new entity- focal dystonia would come to be recognized and defined as a true occupational hazard of musicians and others with highly repetitive and coordinated tasks. Fleisher credits the deep-massage technique of Rolfing with a lot of his subsequent recovery, but additionally and ironically, right in his Baltimore "backyard", the Johns Hopkins neurologist (and amateur musician) Daniel Drachman, MD was beginning to treat similar clinical states by injecting Botulinum toxin; Fleisher found this helpful as well. He started to make forays performing the traditional piano repertoire. He released the poignantly titled album "Two Hands" (Vanguard/Sony 2004) to much acclaim; this was followed by "Four Hands" (Sony 2015), which were piano duets with his wife, Katherine Jacobson. In the chapter titled "Renaissance Man", the book culminates with Fleisher's induction as a Kennedy Center honoree in 2007 along with Steve Martin, Brian Wilson, Martin Scorsese and Diana Ross.
Performing artists of the past century or so have been blessed with audio and visual technology that preserve their talents for posterity. YouTube, Spotify and other musical sources now grant us instant access without the need to even buy hard physical media. As practitioners in peripheral nerve, some of us will be called upon to guide and treat some of these gifted people. As surgeons in particular we also spend hours on end in procedures- the only music being that of our teams' conversation or an array of beeping monitors. I for one, have always listened to music in the OR. It's an opportunity for soothing white noise but also education, without losing focus on the patient, of course. Listen, if you would, to Fleisher's landmark recordings of the two Brahms piano concertos as well as the five piano concertos of Beethoven with the luminous Cleveland Orchestra under George Szell. These were recorded in the late 1950's at the height of their respective powers. Then listen to the later, post-recovery discs noted above. I dare you not to be moved by the genius, bravery and resilience of this man.
(From the collection of the author)
Please submit your throwback bests to be seen in a future issue to
admin@peripheralnerve.org
!