Close Article
Blast from the Past: Forgotten Fascicles
(Occasional notes from an unapologetic bibliophile and indulged husband)
We will run this contest one more time… with language improved for clarity!
Can you identify the person(s) in this photograph who made the following historic contributions to peripheral nerve surgery? Please match the names with the contributions.
View full size photo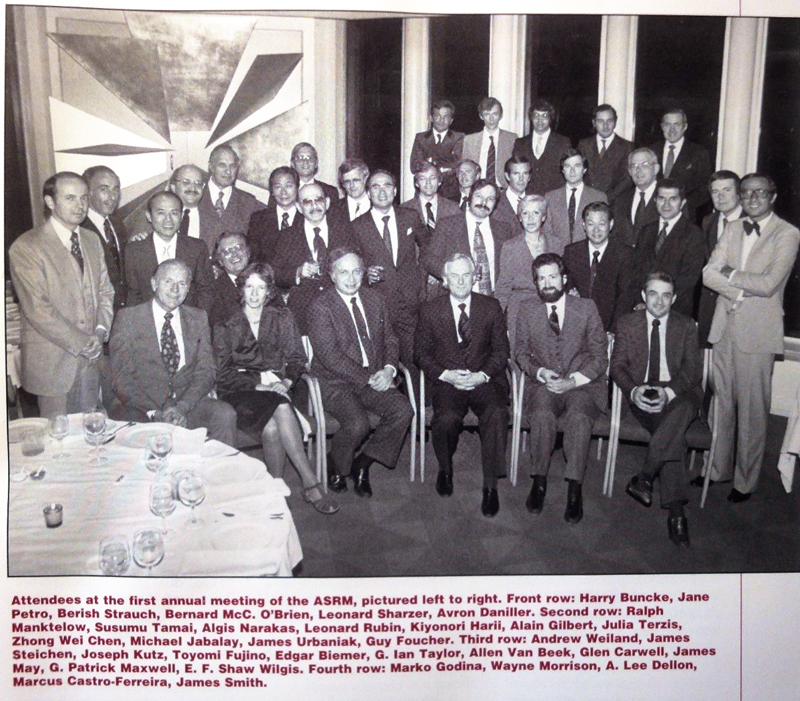 Became President of the American Society for Surgery of the Hand, with Raymond Curtis and Milton Edgerton as his mentors
Began "SOS de la Main"
Began microsurgery in Yugoslavia. Traveling fellowship named for him in ASRM
Brachial Plexus reconstruction and originator of the Alpine Plexus meetings
Created the Levator Retrodisplacement procedure in 1969 to treat velopharyngeal incompetence, and fleur-de-lys abdominoplasty in 1985
Described the free neurovascular 1st dorsal webspace flap for hand reconstruction.
Did the first free flap at Johns Hopkins (Baltimore City Hospital) but best known for latissimus flap for breast reconstruction and design of breast implants
Discoverer of Angiosomes
Early advocate of nerve repair and Chief of Plastic Surgery at Cornell
Facial Palsy reconstruction and originator of LIPS
First attempts to replant extremity in Japan in the 1960's
First cross-face nerve graft in South America
First microsurgical laboratory at Stanford
First Plastic Surgeon to have a PhD. Probable descendent of Phillip of Macedonia. First to reinnervate the cornea, first President of ASPN
First to replant a hand
French plexus pioneer who "has examined over 5,500 patients and performed brachial plexus repair surgery in over 1,100 children and 400 adults.
In 1979 published on 256 free tissue transfers, including the jejunum
Indiana Hand Center originator
Investigated psychological aspects of replantation
Leader in microsurgical reconstruction & Chief of Plastic Surgery, Keio University
Member of the Eastern Virginia Plastic Surgery group led by Charles Horton
Perhaps most famous for creating a beating heart from a myocardioblast in culture dish
Pioneer microsurgeon from Australia
Pioneer microsurgeon in Munich, President of World & Internat Microsurgery Societies
Pioneer of revascularization of the femoral head and successor to Leonard Goldner
Primary repair of two tendons in "no man's land"
Proponent of intra-op electrical recordings, founding member of ASPN
The Father of Microsurgery
The first editor of Journal of Reconstructive Microsurgery
The nerve to masseter transfer for congenital facial palsy.
Took over leadership of the Raymond T. Curtis Hand Center
With Rollin Daniels, introduced the free fibula
Worked with burn patients at Valhalla, Editor Amer College Cosmetic Surgery
Please
submit your throwback bests
to be seen in a future issue!